Innehållet nedan modereras inte i förväg och omfattas därmed inte av webbplatsens utgivningsbevis.
Whisper Power
Tillbaka till företagsprofilen.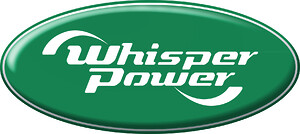 The DNA of WhisperPower
At WhisperPower we are driven by a distinctive challenge: our products are only seen as perfect when you can neither see nor hear them. With this in mind, all our innovation efforts are geared towards creating silent and vibration-free generators and electrical systems that do their work without interruption. We are not talking about loose components here but a unique combination within our renowned All-in-One PowerStation.
WhisperPower sets itself apart by offering smart innovations that prove their value in everyday operation. In the most challenging conditions, you can fully rely on our PowerStation whether on water, in the air or on land. And that is the reason for our fast growth and worldwide success.
Fakta om A/S Danish Engineering & Marine Power
Adress
A/S Danish Engineering & Marine Power
Sandvadsvej 17 B
4600 Køge
Region
Danmark
Sjælland
Køge Kommune
Telefon: +45 3920 5422
VAT nummer: DK82085610
P nummer: 1002636865
Anställda: 3
Kontaktpersoner
Jan Jacobsen
Yrke:

Managing director/sales


Telefon:

+45 51812623