Innehållet nedan modereras inte i förväg och omfattas därmed inte av webbplatsens utgivningsbevis.
Tan Delta Oil sensor
Tillbaka till företagsprofilen.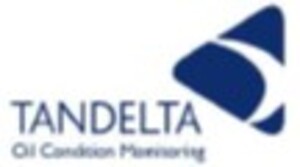 Oil monitoring
We are distributor for Tan Delta System in the Nordic countries and able to deliver and support the Oil Monitoring products based on the Oil Quality Sensor (OQSx).

The OQSx is a configurable oil condition monitoring sensor that can be easily installed on any equipment.
A wide range of optional equipment for the OQSX is available for read-out, logging and configuration of the oil condition. We are ready to support our customers finding the best setup and installation of this sensor, so feel free to contact us.
Applications:
Large moving vehicles: such as +30 ton diggers and trucks operating in mines across the world. Each have multiple systems which rely on oil for safe and efficient operation and may require between 1 and 10 sensors.
Locomotives: huge engines and gear boxes drive commercial rail transportation. The cost of failure and maintenance is enormous and oil is critical to safe, reliable and efficient running.
Shipping: ships must operate autonomously for extended periods of time. They have a multitude of equipment, from the main engines to gear boxes and power generators. Water in the oil can quickly result in a major issue and equipment failure.
Power Generation: this includes standby grid power generators, gas reclamation power generators, wind turbines and electricity grid transformers. In all cases, the quality of oil is critical to safe and efficient operation and the cost of failure considerable.
Manufacturing: large gear boxes are used in manufacturing around the world. From stone crushers in mines and cement factories to automotive factories. All must operate as reliably as possible with minimal down time and rely on oil to do so.

Benefits
Reduced maintenance
High quality oil condition monitoring allows precise scheduling of optimal equipment maintenance point without risk. This typically result in extended service intervals and cost reduction.
Reduced breakdowns
Oil condition is an excellent indicator of early equipment problems. Early identification enables remedial action, and thus reduced breakdowns, and reduce the risk of catastrophic equipment failure.
Increased equipment life
Oil condition monitoring ensures optimal maintenance and thus reduced equipment wear. Over the long term this results in equipment having a longer productive life.
Increased productivity
Oil condition monitoring helps ensure that your equipment operates at maximum efficiency with minimal down-time due to breakdown or maintenance, this means more output.
Calculating financial benefits:
Increase service intervals
Service intervals to be extended by 35%.
Reduce oil sampling
Oil sampling and associated costs can be reduced by 80%.
Reduce oil cost
Oil purchase and disposal costs to be reduced by 20%.
Reduce maintenance downtime
Overall equipment availability to increase by 5%.
Reduce equipment failure
Time lost due to catastrophic failure reduced by 20%.
Case study examples:
Gas engine
17% cost reduction
20% increase in productivity
Approx. 3 months' pay back
Hydraulics
Reduced lab sampling cost
Up to 5000 Euro saving per asset/year
Approx. 12 months' pay back
Gearbox
Significant cost reduction
26% increase in operating hours
Approx. 5 months' pay back
Generator
17% cost reduction
Up to 35,000 Euro saving per asset/year
Approx. 7 months' pay back
Please contact us in case of questions or if you need further information's.
Fakta om A/S Danish Engineering & Marine Power
Adress
A/S Danish Engineering & Marine Power
Sandvadsvej 17 B
4600 Køge
Region
Danmark
Sjælland
Køge Kommune
Telefon: +45 3920 5422
VAT nummer: DK82085610
P nummer: 1002636865
Anställda: 3
Kontaktpersoner
Jan Jacobsen
Yrke:

Managing director/sales


Telefon:

+45 51812623