Innehållet nedan modereras inte i förväg och omfattas därmed inte av webbplatsens utgivningsbevis.
Analyspaneler
Tillbaka till företagsprofilen.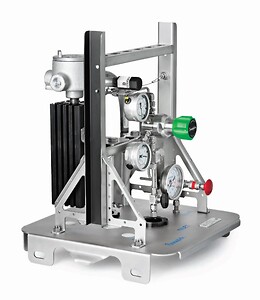 Pre-engineered and pre-assembled fluid sampling and control subsystems bring efficiency and consistency to your operations. Use Swagelok pre-engineered subsystems to create fully documented fluid sampling and control systems without the worry of acquiring and assembling multiple parts.
For use in all types of plants and facilities where fluids are processed, our proven subassemblies minimize system footprints, simplify system design, and promote representative samples and accurate analytical results.
Learn more here: Analytical Subsystems | Swagelok
Fakta om Swagelok Sweden
Adress
Swagelok Sweden
Box 6067
192 06 Sollentuna
Region
Sverige
Stockholms län
Sollentuna kommun
Telefon: +46 8-626 28 00
VAT nummer: SE5561811877
Kontaktpersoner
Damara Andersson
Telefon:

+46 769451116