Innehållet nedan modereras inte i förväg och omfattas därmed inte av webbplatsens utgivningsbevis.
Provtagningscylindrar
Tillbaka till företagsprofilen.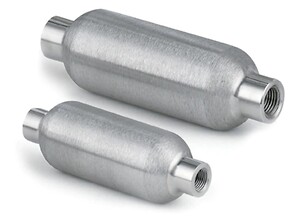 In transport, you need to be confident that the integrity of your product will be protected.
Swagelok offers a wide selection of cylinders that meet DOT, Transport Canada and TPED standards for transportation of chemicals. These cylinders feature consistent wall thickness, smooth internal neck transitions for easy cleaning, and heavy-wall connections that resist flaring.
Single- and double-ended and miniature styles
Sizes from 10 to 3785 cm³ (1 gal)
304L, 316, 316L, and Alloy 400
Working pressures up to 5000 psig (344 bar)
Variety of options including integral valves, outage tubes, and specialty coatings
Learn more here: Sample Cylinders | Swagelok
Fakta om Swagelok Sweden
Adress
Swagelok Sweden
Box 6067
192 06 Sollentuna
Region
Sverige
Stockholms län
Sollentuna kommun
Telefon: +46 8-626 28 00
VAT nummer: SE5561811877
Kontaktpersoner
Damara Andersson
Telefon:

+46 769451116